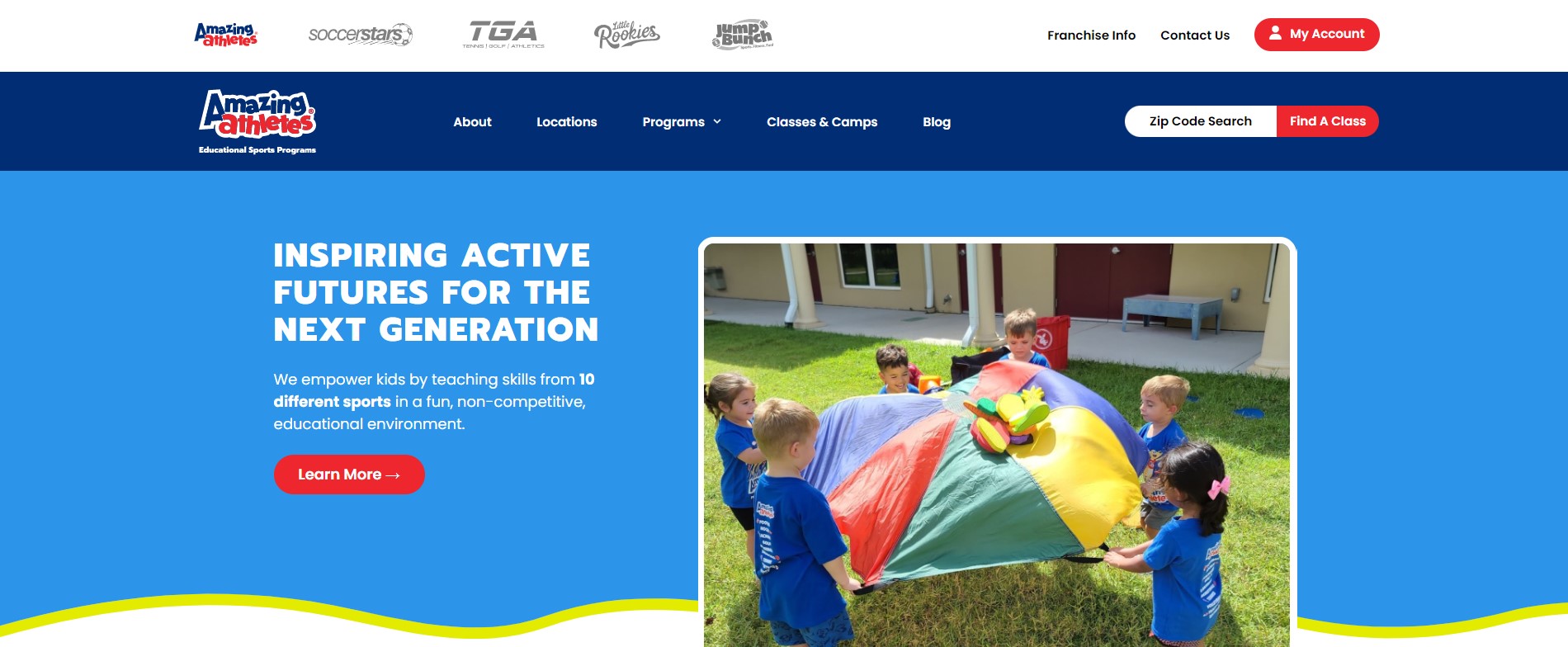 At Amazing Athletes, we're on a mission to inspire active futures for the next generation, using sports as a catalyst to empower kids to discover their inner strength & athletic abilities.
Our professional athlete ambassadors are committed to helping us advance our mission. Having been first introduced to sports as a kid (some were even Amazing Athletes themselves!), they are passionate about sharing the impact youth sports had on them – then and now. TRINITY RODMAN CURRENT USWNT FORWARD 2021 NWSL CHAMPION & ROOKIE OF THE YEAR FORMER AMAZING ATHLETES PARTICIPANT LEYLAH FERNANDEZ 20 YEAR OLD TENNIS PHENOM RANKED 13TH IN THE WORLD FINISHED 2ND AT THE 2021 US OPEN
MOVING FORWARD It's said that we first learn to move, then we move to learn. When we create opportunities for kids to move more, we increase their potential to learn more. By encouraging kids to use their bodies, they build the motor-control centers of their brains. And every motor milestone broadens & enriches how they experience the world around them. Now, that's amazing!
We are made up of sport marketing professionals dedicated to generating a return on investment for our amazing clients.